Welcome to All Lift Chairs. Our site has been designed to help you find the perfect lift chair quickly and without the hassle. You are able to browse our entire liftchair selection by size, type and manufacturer. If you have any questions, our lifting chair experts can help. We are on call 7 days a week, and available on most holidays. Simply call 1 (800) 285-2584 and we'll be glad to tell you more about any product you see featured on our site.

Browse by Lift Chair Size

Browse by Lift Chair Type


Experts on duty 8am-Midnight EST, including weekends.
(919) 926-5351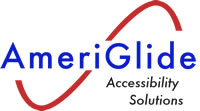 AmeriGlide Lift Chairs


Golden Lift Chairs
Golden Technologies is a leading manufacturer of lift chairs. Every chair is hand crafted from start to finish in their plant in Old Forge, PA and has quality features not found in other chairs. If you are looking for quality, buy a Golden lift chair.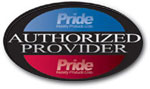 Pride Lift Chairs
Pride lift chairs do more than just serve a need. Pride lift chairs are designed to be an integral part of your home decor, a fine furnishing that you will use and enjoy for many years to come.

Experts on duty 8am-Midnight EST, including weekends.
Give us a call today.
(919) 926-5351